Hello Loves!
I'm back! Sorry for the lack of post, it's been a month since my last. I've been busy with work & life...Sept has been a busy crazy month for me. October is looking like another busy month but I most definately will be posting here and there! Here is a outfit I wore out to dinner with my husband, daughter and inlaws!
Outfit Details:
Shirt/Shorts: F21 www.forever21.com
Sandals: CR www.charoletterusse.com
Watch: Betsy Johnson
Cross bracelet: Ikandy boutique
Bag: LV www.louisvuitton.com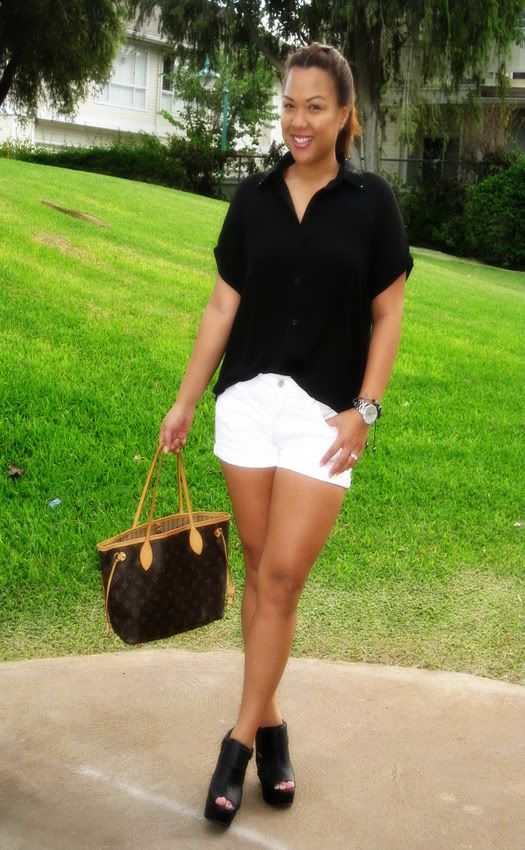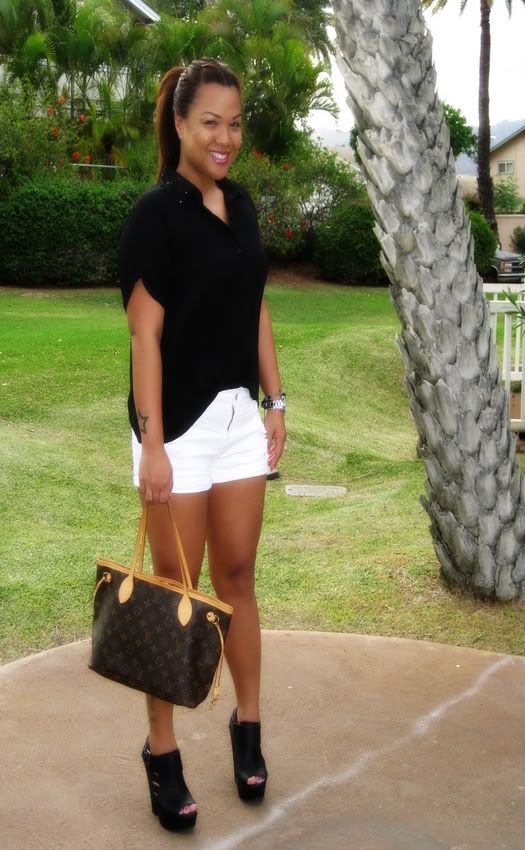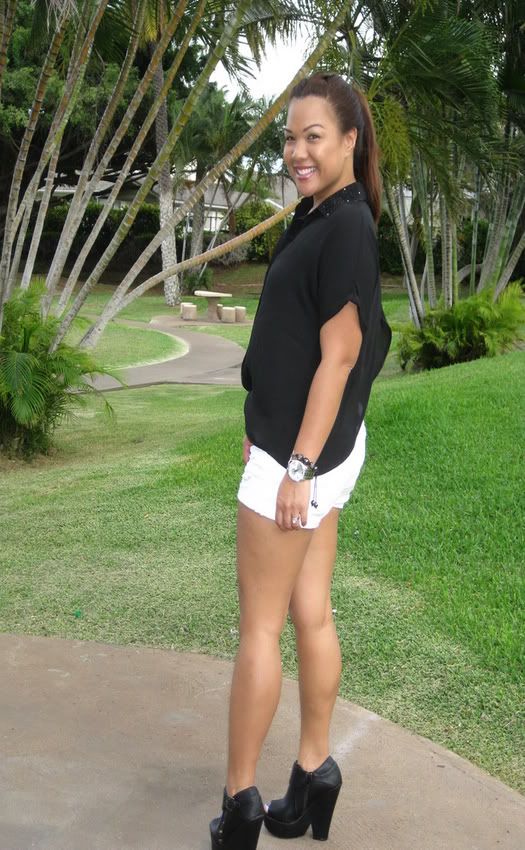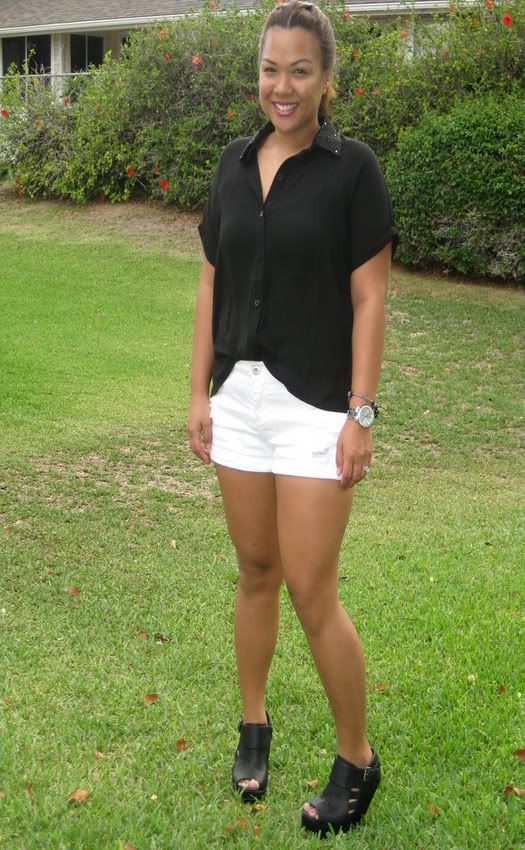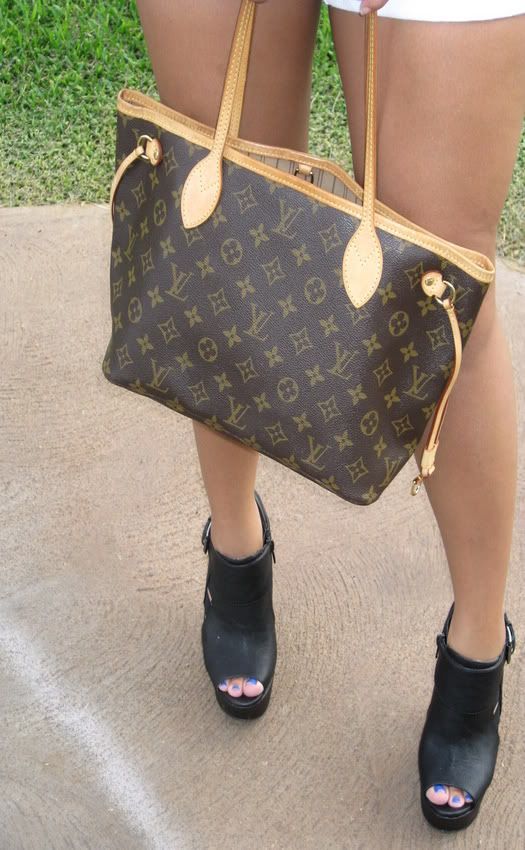 Thank you for stopping by :)
Have a blessed day!
XOXO Tasha Noehea