Nail design I came up with using DC shoe as an inspiration.
FYI: I am not a nail professional & yes this was done @ 11pm when I was half asleep! lol
This nail design didnt come out to how I wanted. I used the nail foiling to do the zebra design. It came out messy as I applied the foiling. Next time ill be patient and wait a little more for the nail glue to dry!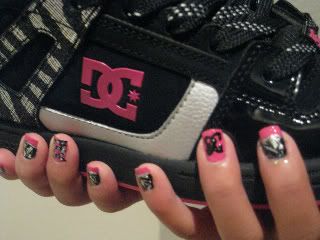 w/out flash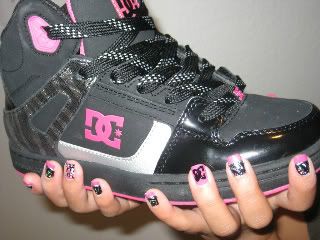 w/flash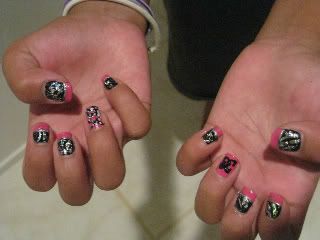 I tried doing the DC sign but my daughters nails are so tiny! doin the star in the middle messed it up! and the the other side I copied the shoe laces!
Products used:
ARTIC TIDES (foiling)
NAIL GLUE
BLACK NAIL POLISH
MAC HELLO KITTY IN "SOMETHING ABOUT PINK"
WET N WILD IN #449C
STRIPE RITE IN SILVER
HAVE A GOOD DAY EVERYONE :)
XOXO TASHA NOEHEA