When I went to New York I saw this store and decided to check it out and I ended up purchasing some products. I fell in love with it and how it made my skin feel so I went crazy trying to find a Lush store in Texas, which was in San Antonio. My husband drove me 2 1/2hrs to Lush and I was happy! Everything i've tried so far has been really good to my skin because I have really sensitive skin. They have products for all skin types. This time I was in a rush so I only picked up these products.
ENCHANTED EYE CREAM
Retail: $25.95
1.5 OZ.
*How to use:
Feel for the bone around your eye with your finger. Delicately appy a small amount of cream around that area and the side of you eyes.
Fresh Farmacy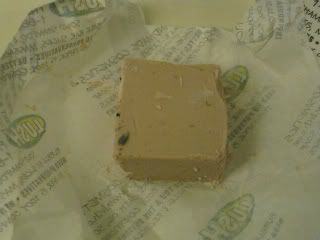 Treats oily & troubled skin with calamine and tea tree oil.
Retail: $4.78
(I got a small piece to try it out. I have oily skin but not troubled skin)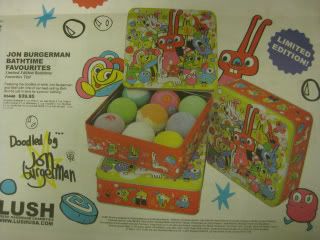 *picture taken from Lush AD
this is my next I want to try and its limited edition. retail $39.95
I've tried the Sex Bomb (Brazen jasmine bomb) it was good!
retail $6.45 and so worth it! soothing and romantic!
Lush Cosmetics
Ala Moana Center
Have a good day everyone :)
xoxo Tasha Noehea