Hello, darlings!
Its been so long since my last post...its been super busy these past weeks. I was out and I figure I do a outfit post. Im loving this casual outfit & although i'm not much of a "shorts" person, I tend to be wearing it alot in my past posts! I love this because its not just a plain black shorts, it has designs on it! I hope everyone had a wonderful valentines even though i'm late on it! My husband took me to a Valentine's concert here(hawaii) at the blaisdale arena and Kc&JoJo, Bobby V, Blackstreet, & Shai performed. I must say it was a good concert but I think, KC had over did it with his singing, with mostly yelling in the mic which it was hurting mostly everyone ears! Oh and yesterday Feb 17, was my hubs & I wedding anniversary :) I'm so lucky that God had truly blessed me with an amazing husband. Sorry for blabbing on & on...here's the OOTD
Top: H&M (old)
Shorts: Wetseal (Last summer)
Bag: Target (new)
Sandals: PRABEL GURUNG for target (new)
Watch: Michael Kors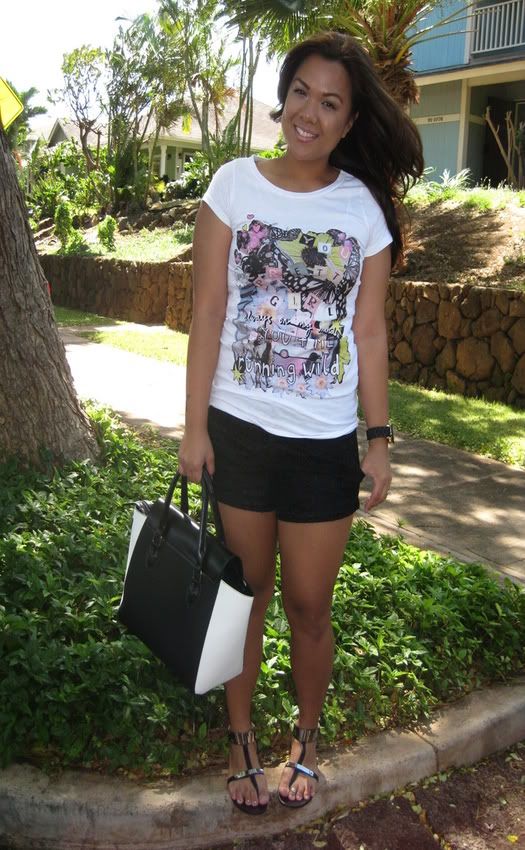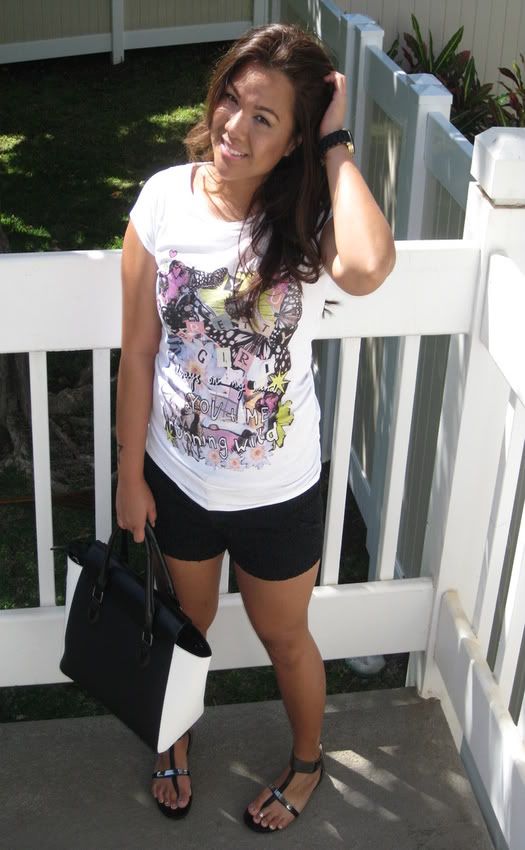 This is my valentine's my hubby gave me and the best part of it was it was HOMEMADE by him!
I love gift that are made from the heart. It's the best kind of gift I like and it does look close to Edible Arrangement! I was all in tears when I saw it at home because all the effort he had put into it.
Thank you so much for stopping by friends!
Tasha Noehea