Hello Dolls!
Hope everyones week is going good! Now to share this deal I found at Charlotte Russe...I was shopping for some knee high boots and I came across this boots on the shelf which looks almost like the Jeffery Campbell Lita's. I was even more happy that the last pair they had was in my size and the other store was all sold out of it. I've been wanting a pair of the Jeffery Campbell lita's and was about to order it online which is $160.00 and some websites would charge for shipping too so when I saw these look-a-like babies for $48.00 at Charlotte Russe I wasn't gonna let it go!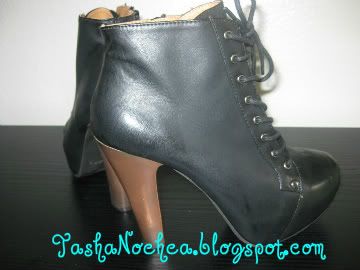 Qupid $48.00
www.charlotterusse.com
These are the Jeffery Campbell Lita's. picture taken off of the website.
retail $160.00
XOXO Tasha Noehea